Piloto Do Mamuth




Marfim




Brazil
Figure Description
Marfim (Piloto Do Mamuth) was available exclusively in Brazil and other parts of South America in 1994 and was produced by the Estrela toy company.
Accessories: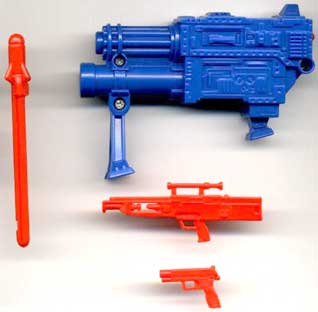 Marfim came with two orange guns, a blue missile launcher (spring loaded, actually fired), and an orange missile.
Body Construction:
The figure itself is made up from the same mold as the U.S. release of Outback (v3) (1993), but with very different coloring.
---
Carded figure from the collection of: R. Gonzalez
Loose figure from the collection of: Luiz Pimenta