| | |
| --- | --- |
| | Chef |
Figure Description:
Chef was the custom class figure for the 2014 International G.I.Joe Convention (Dallas, TX). Class participants were given a bagged set of pieces to create this figure. The custom class figure was limited to class participants.
While the new parts in this set were created by Boss Fight Studios, a group of toy developers comprised of former Hasbro employees, Hasbro themselves were not involved in the creation of this figure. Even the casting of these parts were by individuals unaffiliated with Hasbro. Therefore, designating this to be an "official" convention figure is difficult, at best.
Accessories: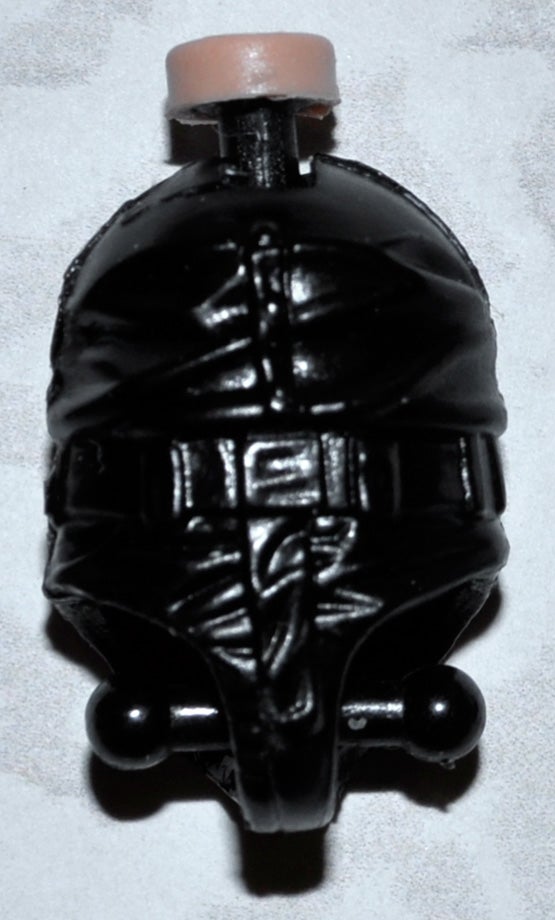 The bagged set of Chef parts came with a peach head, two black torso halves, a black waist with t-bar, two black shoulder rings, two black friction plugs, a brown shoulder holster, a white apron, a black pistol, a silver spoon, a silver pan, a silver ladle, a peach "zombie" brain, and a black waterslide decal.
Variations:
Participants of the custom class were required to provide their own arms and legs for this figure. Additionally, while Chef was the directed build of this class, creating him was left to each person's imagination. Some participants did not create Chef at all, instead using the given parts in other ways. As the finished product varied widely in preference, coloration, parts, and even skill level, no two Chef figures are the same.
From the collection of: Phillip Donnelly